Only a few left in stock - order soon.
Automatic Water Level Control Valve - Vertical Interior Water Tank
Original price
$41.99
-
Original price
$41.99
In stock. Order in the next 1h 0m 0s and the product will be with you on Friday, 14 July
Easy 90 day return policy
Don't like it? No worries. We'll take it back for a full refund.
We assure you a secure checkout
Never Forget to Turn Off the Tap Again!
Do you often find yourself in a rush, leaving the tap running unintentionally? Introducing Automatic Water Level Control Valve – the ultimate solution to your water wastage worries. Imagine a world where you never have to worry about accidentally leaving the tap open. Our innovative automatic shut-off valve is designed to revolutionize your water usage habits.
Efficient Water Control at Your Fingertips
It provides automatic water level control, ensuring that your water consumption remains under control. When the water reaches a predetermined level, the valve seamlessly shuts off, preventing overflow and wastage. Conversely, when the water level drops, the valve opens to allow a continuous flow. This intelligent system guarantees peace of mind, as you bid farewell to water-related mishaps.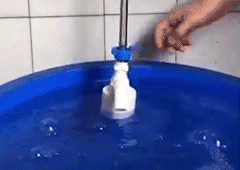 Effortless Installation and Versatile Application
Say goodbye to complex setups and lengthy installations. Automatic Water Level Control Valve is small, easy to install, and highly adaptable. With an estimated flow rate of up to 40 psi at 3 gallons per minute and 60 psi at 5 gallons per minute, it effortlessly fits into your existing water systems. From electric kettle machines to water tanks, water towers, and toilet tanks, it caters to a wide array of applications, making it a must-have addition to any water management system.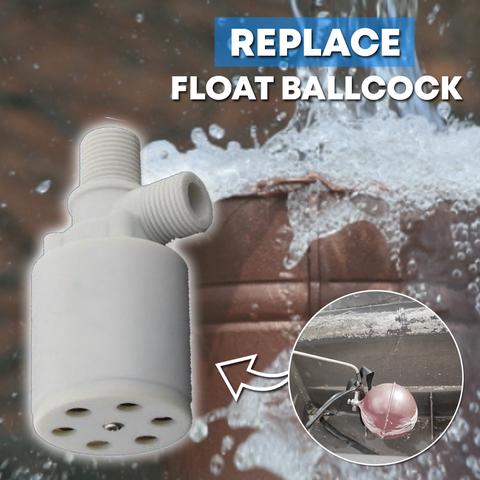 A Greener, Healthier Environment
Concerned about the environmental impact of your water usage? Rest easy, as Automatic Water Level Control Valve is your eco-friendly partner. Crafted with utmost care, our valve is completely safe and free from toxic substances, ensuring that your water remains clean and uncontaminated. By significantly reducing water wastage, you contribute to a more sustainable future for our planet.