Only a few left in stock - order soon.
Folding Hand Saw - Collapsible Sharp Upgrade Camping Professional Saw
Original price
$95.99
-
Original price
$115.99
In stock. Order in the next 1h 0m 0s and the product will be with you on Friday, 14 July
Easy 90 day return policy
Don't like it? No worries. We'll take it back for a full refund.
We assure you a secure checkout
Tired of Struggling with Your Outdated Saw?
Have you ever wished for a saw that effortlessly cuts through wood, allowing you to complete your projects faster and without any hassle? The Folding Hand Saw is here to revolutionize your cutting experience. Say goodbye to frustrating, time-consuming sawing, and say hello to precision and ease.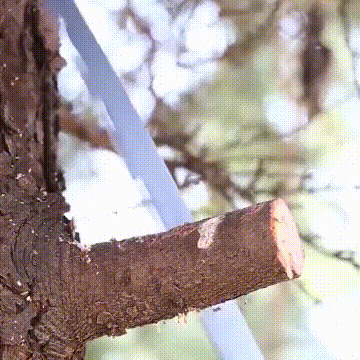 Superior Cutting Speed and Efficiency
This features SK5 high carbon steel with razor-sharp teeth on all three sides. This advanced design ensures lightning-fast, powerful cuts that won't get stuck, making it perfect for both household tasks and professional use. You'll be amazed at how quickly and effortlessly you can tackle any cutting job.
Smart Saw Tooth Design for Uninterrupted Cutting
We've incorporated a unique saw tooth design with chip flutes, preventing wood chips from building up and slowing down your work. This innovation not only enhances cutting efficiency but also makes the Folding Hand Saw one of the fastest tools in its class. Get your projects done in no time!
Ergonomically Designed for Comfort and Precision
Whether you're a seasoned professional or a DIY enthusiast, the Folding Hand Saw's 10" folding design is a game-changer. Say goodbye to bulky, traditional wood saws, and embrace a lightweight, easy-to-carry, and user-friendly solution. Even the elderly can use it comfortably, making it a must-have for every household.
Package Includes:
1x Folding Hand Saw